On Tuesday (12.07), Christina Aguilera was honored with People's Choice Awards' first-ever Music Icon award, which she received from her "Pa' Mis Muchachas" collaborator, as 24-year-old Hispanic artist praised the legendary singer's instantly recognizable voice.
Prior to accepting the prize, Aguilera, now 40, performed a medley of her biggest hit singles – iconic throwbacks and new offerings – complete with several outfit changes.
In her acceptance speech that followed her performance, the RCA Records artist stated that it was "an exceptional honor" to receive the "surreal" award.
"I have always strived for my music to communicate messages of empowerment, whether it's speaking my own truths or giving voice to those unable to do so on their own" "My artistry has always been for the fighters in this world, for those who face adversity, for those wanting to evoke change, my music is for you."
"Believing in yourself is often the biggest obstacle of all, and throughout the years I've heard your stories about the impact of songs like 'Beautiful,' 'Fighter,' 'Can't Hold Us Down,' and yes, even 'Dirrty,'" she continued. "Thank you for your stories. Thank you for listening. And thank you for fighting. You inspire me every day."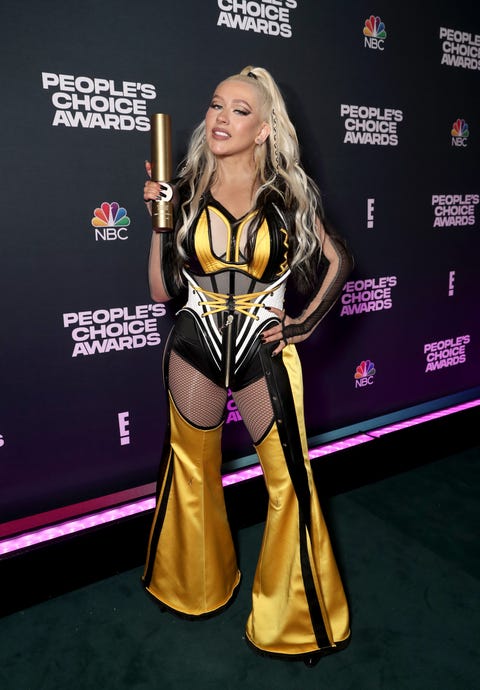 Keep up with the latest trending music news by following us on Facebook, Twitter, and Instagram
Author: Al Denté
Photo: Kerrin Key