During his appearance on "The Kelly Clarkson Show," Ben Affleck confirmed that he and Matt Damon used to break dance together back in the '80s while wearing nylon tracksuits.
Commenting about his past, the mega-movie star stated: "The tracksuits, they're nice though. (Back) then, they were just one thin, nylon sheet. But that was cool and we wore them … and we wanted to be cool." "So we learned how to break dance and then Matt was like, 'If we could just get some linoleum and put it down on the subway, we could do some of our moves and put out a hat.'"
Unfortunately, the duo didn't make much money displaying their moves on the Boston metro, with Jennifer Lopez's re-found love saying:
"I wouldn't say anybody put quarters in the cup. I think they walked by with pity and astonishment," the actor laughed." "But yes, there's a lot popping and locking and back spinning, and Matt tried to do the windmill which he'd never quite mastered. I could get the backspin and the kick warm. Although if you asked me to do that now you'd end up with a lawsuit because I'd crippled myself immediately."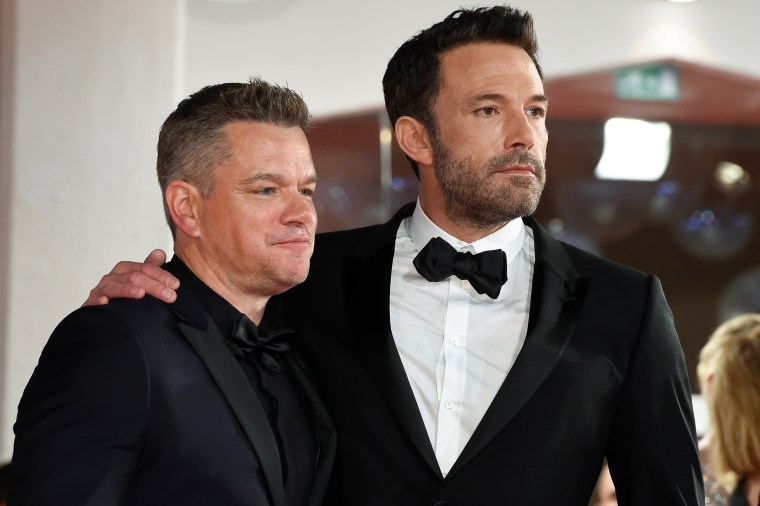 Affleck and Damon have been friends for several decades, first breaking into Hollywood with 1997's "Good Will Hunting," which won them both an Oscar.
Keep up with the latest trending music news by following us on Facebook, Twitter, and Instagram
Author: Saul Goode
Photo: Elen Nivrae