British DJ and producer Sigala shocked the music world when he topped the charts with his debut single "Easy Love." The upbeat production samples the iconic Jackson 5 song ABC and grew fast to being the Number 1 single on the charts. Sigala recently released "Give Me Your Love," a club stomper featuring the talents of John Newman and Nile Rodgers.
Not too long ago he was working as a songwriter for other artists, but what the dance music phenom really wanted was to write his own music. Not wanting to feel boxed in by prompts sent to him from clients, Sigala simply wanted the freedom to create his own, original music. And while most of the world is eating up every single the DJ serves, here's 7 little known facts about him.
1.) He has a penchant for the classics.
Sigala has stated his number one favorite song is "Superstition" by Stevie Wonder and would've loved to have collaborated with the late Freddie Mercury of Queen. And now he's collaborated with the legendary songwriter and guitarist Nile Rodgers along with John Newman on his new hit single "Give Me Your Love." We'd say he has a pretty refined musical taste.
2.) He started out as a piano player
Before making the clubs hot n heavy, the UK musician got his classical chops down on the piano. While these days you'll find him mostly behind the portable turntables, he still plays shows with a live band so don't be surprised if you see him rockin' the keys.
3.) He helped write Ella Eyre's "Good Times"
Not too long ago, the headlining DJ was simply known as songwriter Bruce Fielder. He worked very closely with Ella Eyre in cowriting and producing her single "Good Times" off her album Feline. But wanting the freedom to create his own, original work, he put writing for others on hold and became the act we know today as Sigala.
4.) His favorite video game is GoldenEye 007 for N64.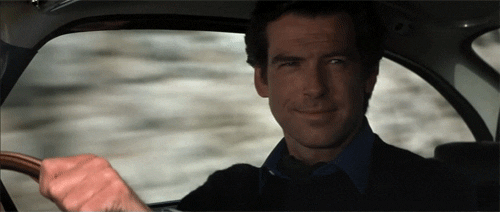 Along with deadmau5, Sigala's another mixmaster who will proudly admit his love for video games. But not just any video game–GoldenEye 007 for the Nintendo 64 is a timeless gem that's still referenced by many an avid gamer (think Mario Kart for first-person-shooters) so it's cool that someone who's achieved such massive success is so down to earth. Did someone just choose Oddjob again?
5.) His favorite movie is Stepbrothers with Will Ferrell and John C. Reilly.
Did we just become best friends?
Not every Brit will admit it, but there's something to be said for a good ol' raunchy comedy. Sigala proves to us that he's a shameless fan of American humor, made evident by his love of Will Ferrell and John C. Reilly.
6.) His favorite TV show is Friends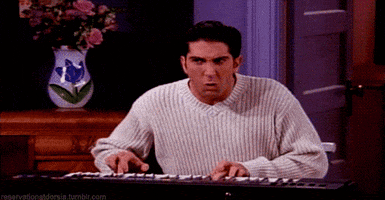 The hit television show that lasted over a decade has made its influence overseas and it's awesome that Fielder grew up with the series as well. The only question that remains is whether he was a Ross and Rachel or a Joey and Chandler fan.
7.) He's never appeared in his own music videos
Despite the fact he's quickly becoming a household name in the dance world, Sigala prefers to remain behind the scenes. And while we see John Newman and Nile Rodgers do their thing in the "Give Me Your Love" video, Sigala himself is nowhere to be seen. He's humbly mentioned quite a few times that he tends to avoid the spotlight, focusing more on creating and writing songs more than anything else.
"Give Me Your Love" featuring John Newman and Nile Rodgers is available on iTunes and all major digital platforms so grab up your copy today. Check out the video below.