Darcell Baxtresser turned to her "first love" on Monday and asked him to announce to the world she was expecting a baby.
He just happened to be Justin Timberlake.
The mom-to-be was front row at Timberlake's concert at the Little Caesars Arena in Detroit, Michigan, when the "Can't Stop the Feeling" singer finally noticed the sign she was holding.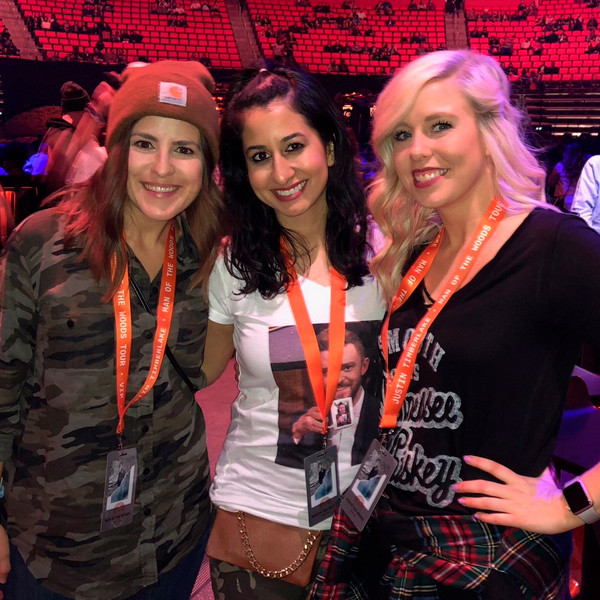 "I gotta stop the show for a minute. This is very cool," Timberlake told the crowd, reading the poster Baxtresser had made. "This says, 'Will you help announce my pregnancy tonight?' "
With Baxtresser and her pals cheering him on, Timberlake made the announcement: "Baby Baxtresser arriving Nov. 1, 2018."
He then took it to the next level, nicknaming her future child "Baby Bax." He added, "Tell Papa B I said congratulations too!"
Baxtresser shared the video to her Facebook page, explaining that the announcement was a dream come true.
"This was the most amazing, magical, unforgettable moment I have ever had in my life!!!" she wrote.
"My first love to announce my pregnancy was crazy!!!" she added. "A truly special memory I will forever cherish!! Thank you!! ❤ Justin Timberlake The Tennessee Kids #BabyBax #BestPregnancyAnnouncementEver #NoOneCanTopThat #JTisTheBest #MOTW #JustinTimberlake #ILoveHim #WorthEveryPenny."
Keep up with the latest trending music news by following us on Facebook, Twitter, and Insta
Comments
comments