Despite his recent Grammy snub, Ed Sheeran continues to receive acclaim for his most recent album Divide, it's not too surprising that he was the most streamed artist on Spotify in 2017.
Embed from Getty Images
The streaming service has released its year-end charts, presenting the most streamed artists, songs, and albums of 2017.  Sheeran was the most steamed artist on the service worldwide, scoring more listens than Drake (who took the top spot in 2016), the Weeknd, Kendrick Lamar, and the Chainsmokers respectively. "Shape of You" and ÷ were the most streamed song and album on Spotify for the year.
Despite not releasing any music in the last year, Rihanna proved to be the most streamed woman artist ahead of Taylor Swift, Selena Gomez, Ariana Grande, and Sia.
The full breakdown of Spotify's 2017 data can be seen in the infographic below.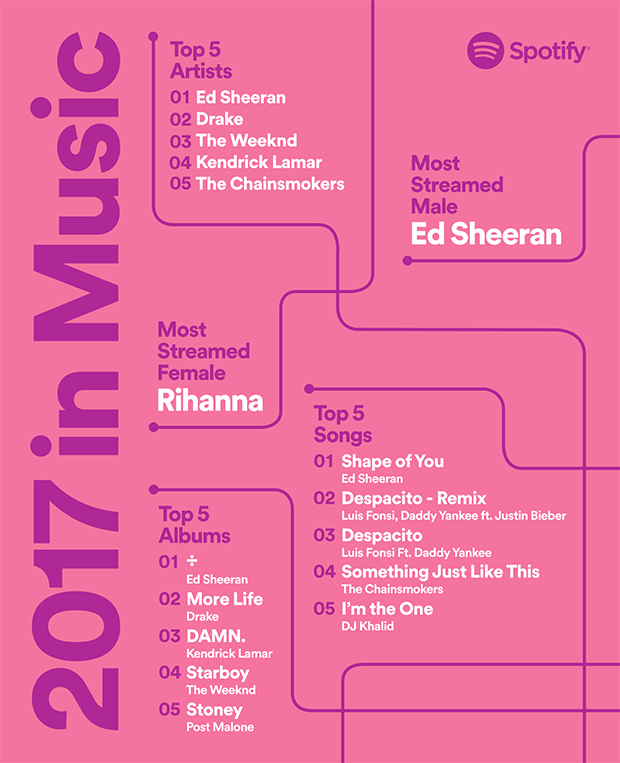 Keep up with the latest trending music news by following us on Facebook, Twitter, and Instagram